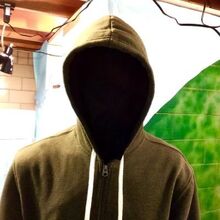 turtlesandthomas is the creator of the series Sudrian Conflict.
Before Sudrian Conflict
Edit
turtlesandthomas did many stop-motion films before Sudrian Conflict. His longest ongoing series is called "Clam and Waffle", a series filmed using models of stick figure characters. He has been making Clam and Waffle videos since summer 2010 and is currently on hiatus with the series.
Sudrian Conflict
Edit
On August 1, 2014 turtlesandthomas released Sodor Day, the first episode of his series Sudrian Conflict. The series is set in the summer of 1945, chronicling the trials and tribulations of that year. Initially, he only intended to to produce two seasons, but later decided to create a third season, set in 1954. A fourth and final season, set between 1954 and 1965, is currently being produced and published.
Other Work
Edit
Turtlesandthomas also creates discussion, sketches and various Thomas merchandise reviews. These frequently include MrMPS2002, and EricPierre53. He also voices Mighty, and Jeremy in Enterprising Engines, a YouTube Series by Enterprisingengine93. In December of 2015, Turtlesandthomas released a film, parodying, and episode of the TV Show Gravity Falls, entitled A Tale of Two Turtles.