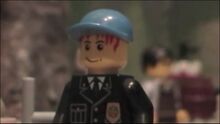 Fritz McCloud was a former worker at the Skarloey Railway Transfer Yards.
Biography
Edit
His only appearance was the first episode, Sodor Day. He was at the bus stop when he sees the masked man with the statue of King Godred. He tries to play hero, but he is shot dead.
Appearances
Edit
Season 1: Sodor Day (original version only)
Fritz's only appearance in the series is in the original version of Sodor Day.
Ad blocker interference detected!
Wikia is a free-to-use site that makes money from advertising. We have a modified experience for viewers using ad blockers

Wikia is not accessible if you've made further modifications. Remove the custom ad blocker rule(s) and the page will load as expected.