Butch
is a tow truck.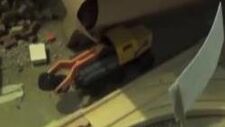 Butch the tow truck is usually seen near the scrapyards. When Jack broke down at the Mid Sodor Quarry, Butch towed him away.
Butch has never spoken and his face has yet to be shown.
Voice Actor
Edit
none
Ad blocker interference detected!
Wikia is a free-to-use site that makes money from advertising. We have a modified experience for viewers using ad blockers

Wikia is not accessible if you've made further modifications. Remove the custom ad blocker rule(s) and the page will load as expected.